Spring is in the air, at least for most of the western hemisphere. Colorado is a little behind, but if it is spring where you live I have 3 simple, everyday, affordable, spring outfits for you.
1. The cold shoulder tee and cool kicks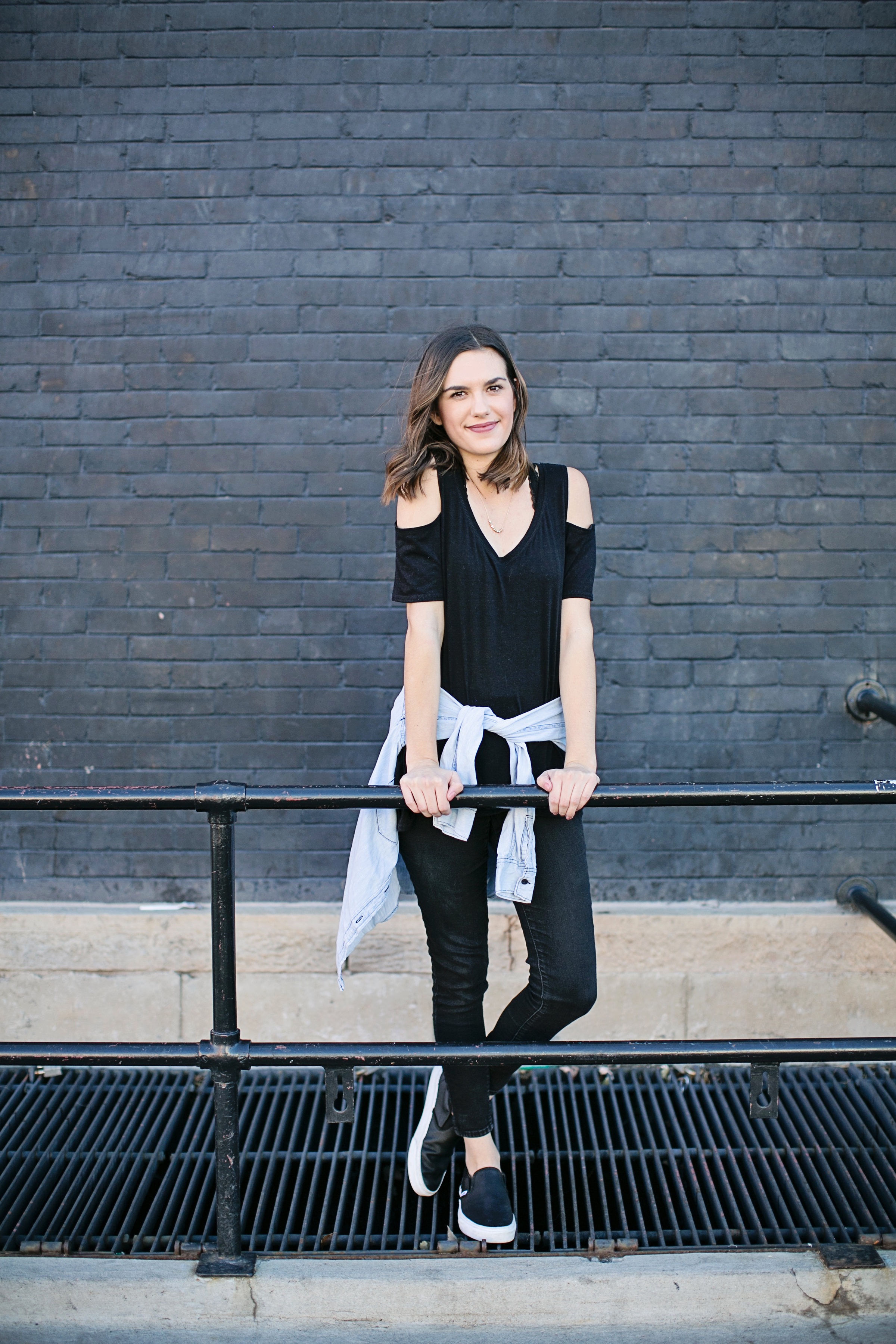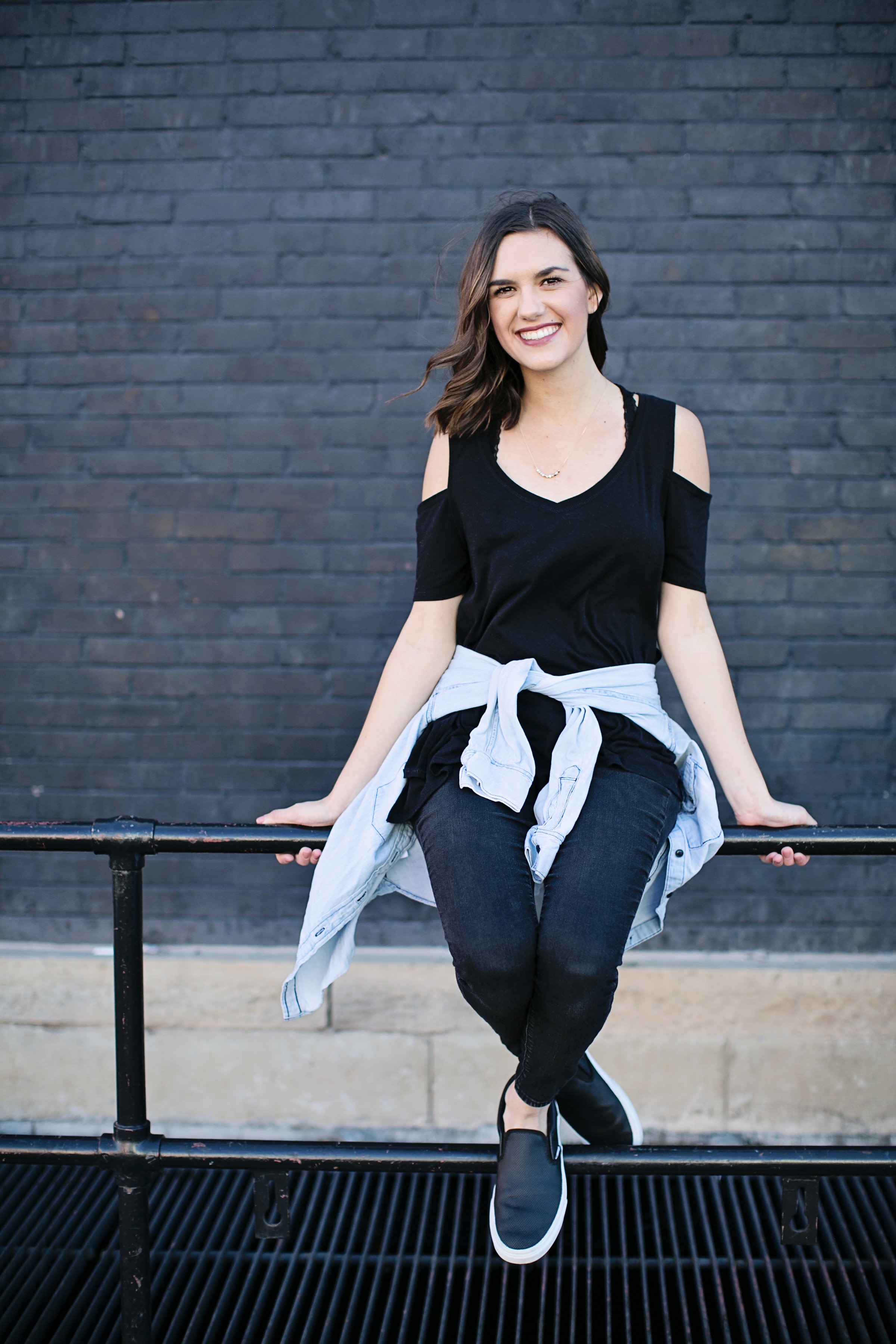 cold shoulder tee | black lace bralette | gold necklace | jean button up | high waisted black jeggings | black leather vans|
You just have to scroll around my site to see that I am OBSESSED with the cold shoulder movement. This tee is seriously perfect, and you can mix and match so many different things with it. Here I paired it with black pants, a jean shirt tied around my waist, a black bralette, a gold necklace, and my favorite new addition to my shoe collection these black leather vans. If you are looking for a comfy, yet stylish shoe I highly recommend these slip on vans. I have been living in them.
3. The corduroy skirt and tied tee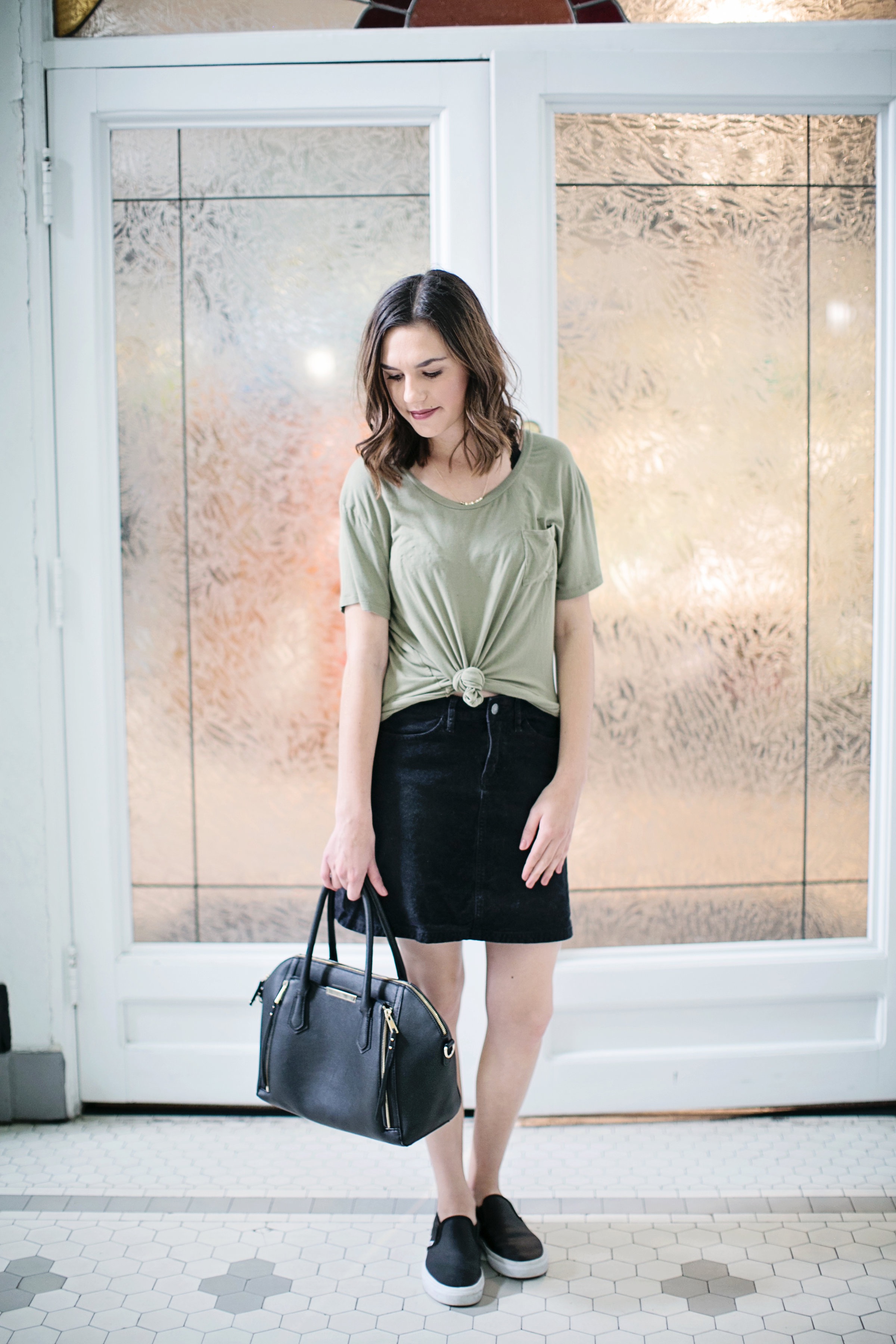 green tee | black lace bralette | gold necklace | corduroy skirt| black and gold bag | black leather vans |
I think this would be a super cute date outfit! Maybe walking around downtown or casual coffee? I am loving wearing tied tees, they are trendy right now and oh so comfy and adding a corduroy skirt makes it a little dressier. Plus let's just take a moment to appreciate this bag. I must mention that I purchased this beautiful handbag as a "treat yo self" gift for my birthday. I'm worth it.
3. The peplum tank and duel colored sandals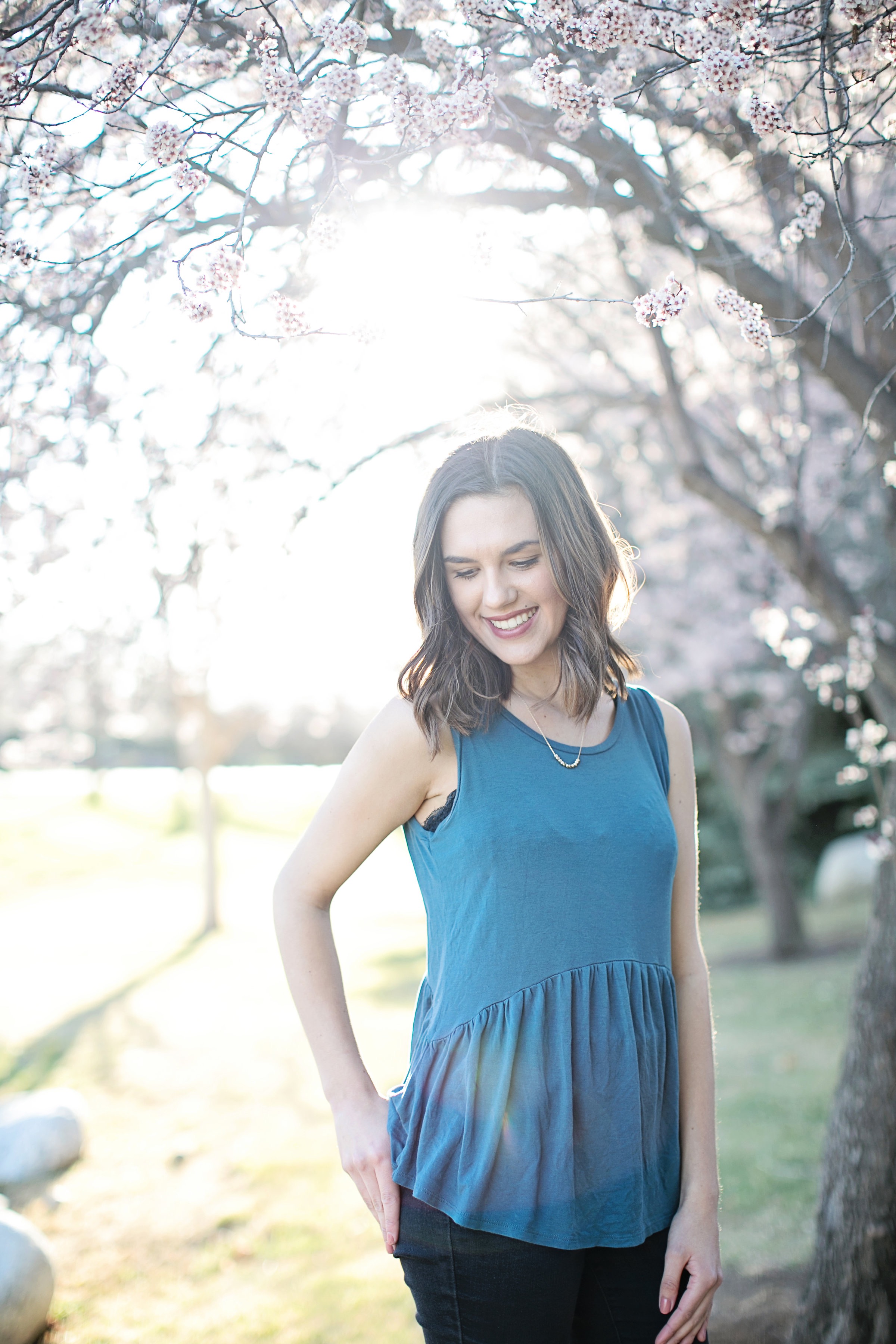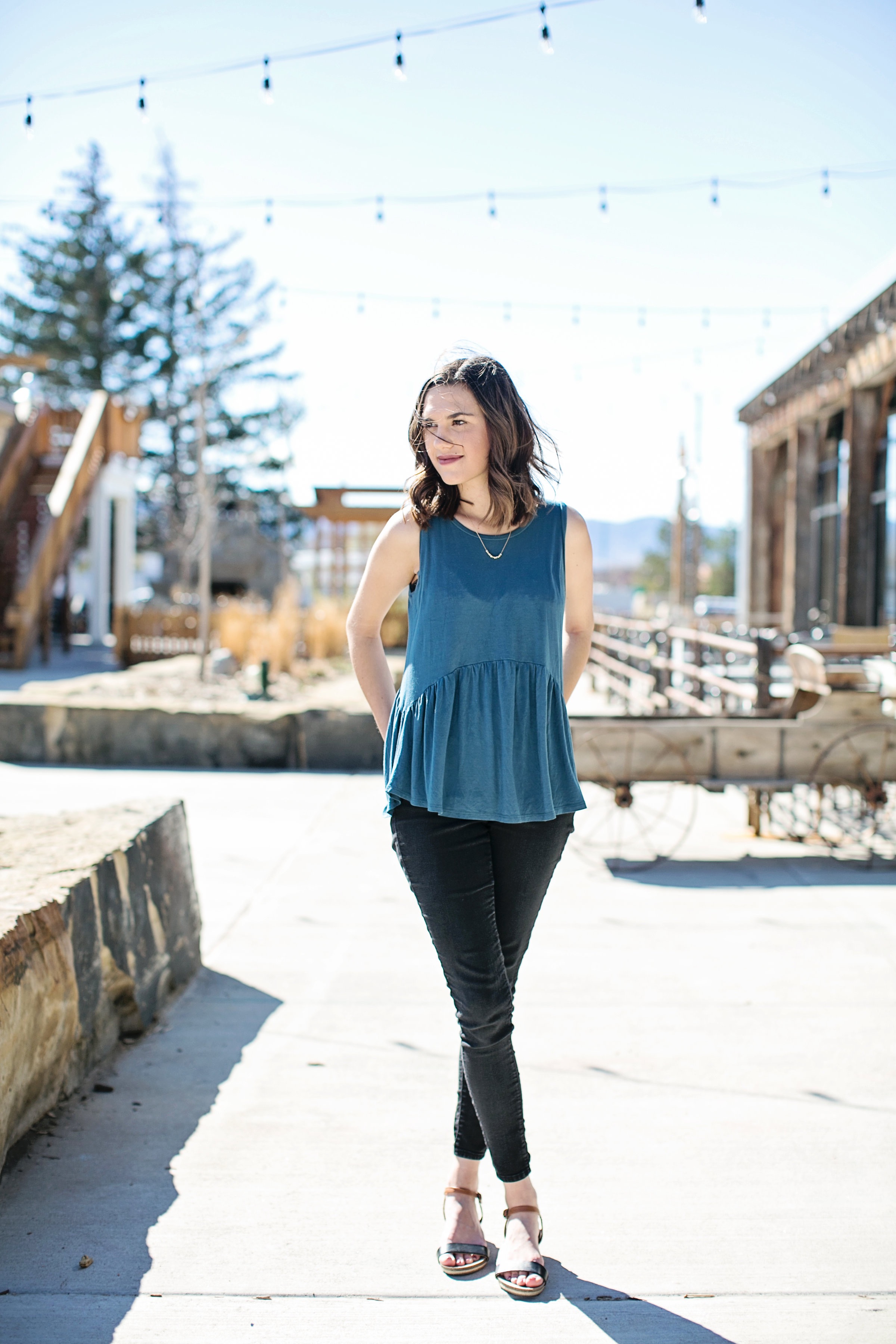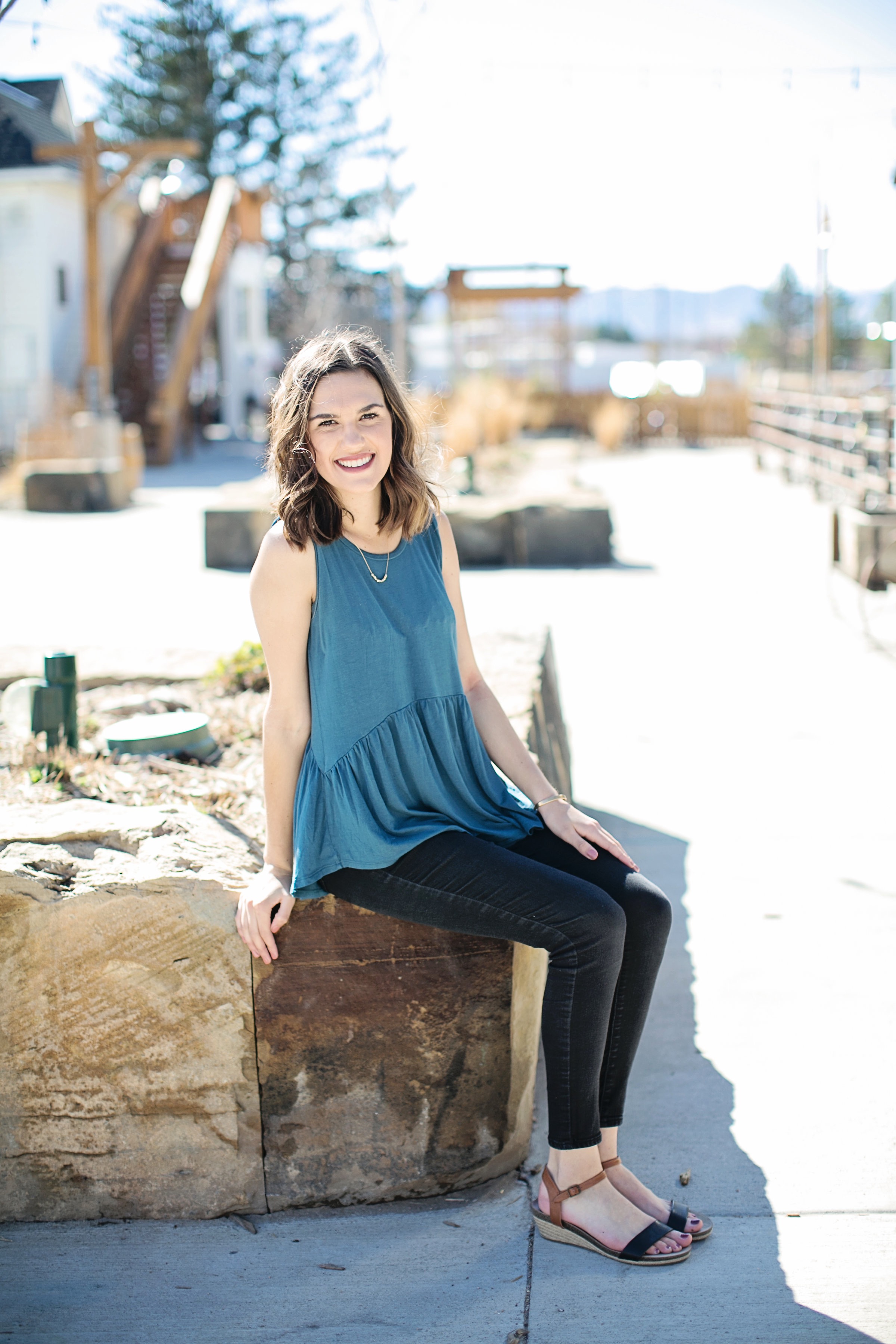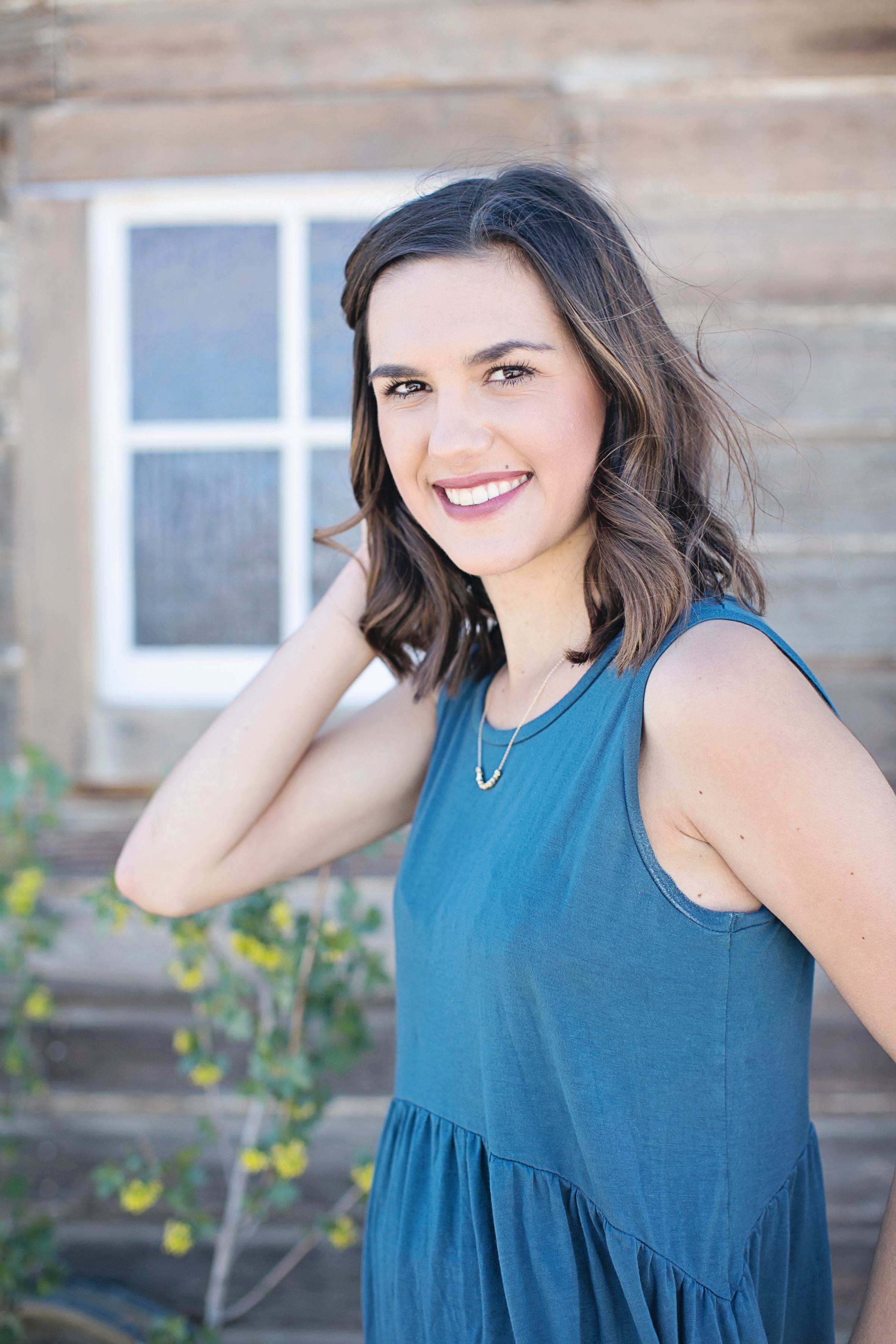 blue peplum tank | black lace bralette | gold necklace | high wasted black jeggings | black and brown sandals|
It is sweet, comfy, and let me share a secret with you. I don't wear jeans. It's true! I think that they are uncomfortable and impracticable, I don't even own a pair! All of my pants are jeggings. These black jeggings are high waisted and they are from Old Navy. I love them!
I hope this gives you some Spring outfit inspo!
* If the same piece was not available, I linked a similar pick so that you can recreate these outfit!